Benidorm Photos - Pictures of Benidorm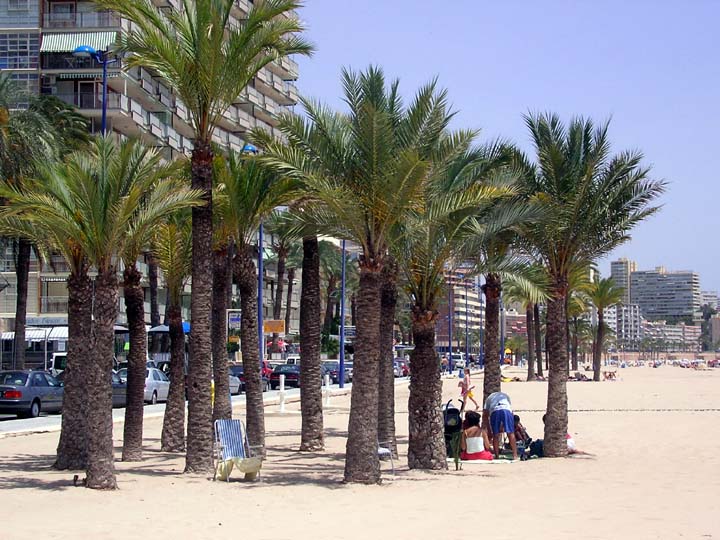 Poniente Beach in Benidorm runs from Dove Park and the Benidorm Port in the Old town right down to La Cala to the West. Here you can see the clusters of palm trees which line Poniente beach and behind are many front line apartments with only a narrow quiet road between them and the beach.
Poniente beach is the quieter of the two main beaches in Benidorm and is just as long as Levante beach. There is not so much night life in this area, but if you come for a quiet and relaxing beach holiday then this is the place to be.
Index of Benidorm Photographs
Benidorm General Photographs
Benidorm Fiestas
Benidorm Old Town
Benidorm ThemeParks
Benidorm New Town
Benidorm Beaches