Benidorm Photos - Pictures of Benidorm Old Town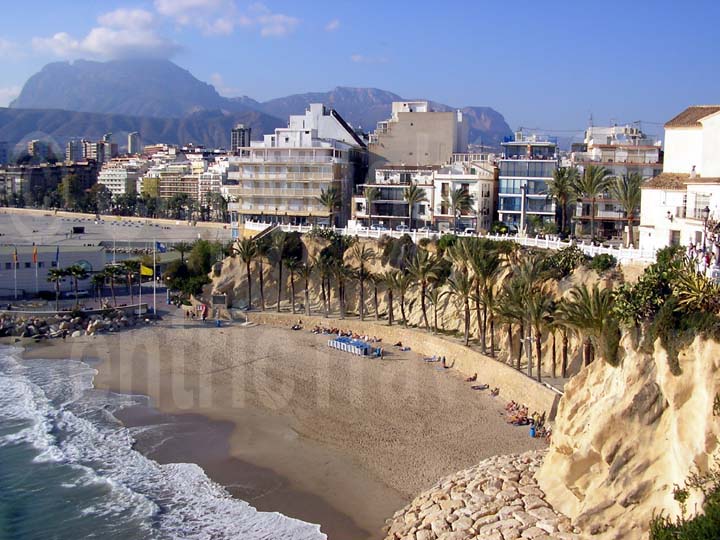 This is the little known beach just behind the port of the Benidorm Old Town. The beach is called Playa de Mal Pas. It can be reached from steps down from the viewing point or by followong the road round behind Dove Park and past the Port.
It is a perfect little sun-trap and people can even be seen sunbathing here in January.
I recentally had a fantastic week long holiday in Benidorm, where we were lucky to be situatied between both lavante and poiente, near to the old town area.  During the holiday we had fantastic nights in a beach front cocktail bar called the "san remo", just a short walk from the old town, and almost opposite the mal pas beach.  Karen xx
Index of Benidorm Photographs
Benidorm General Photographs
Benidorm Fiestas
Benidorm Old Town
Benidorm ThemeParks
Benidorm New Town
Benidorm Beaches