Benidorm Photos - Pictures of Benidorm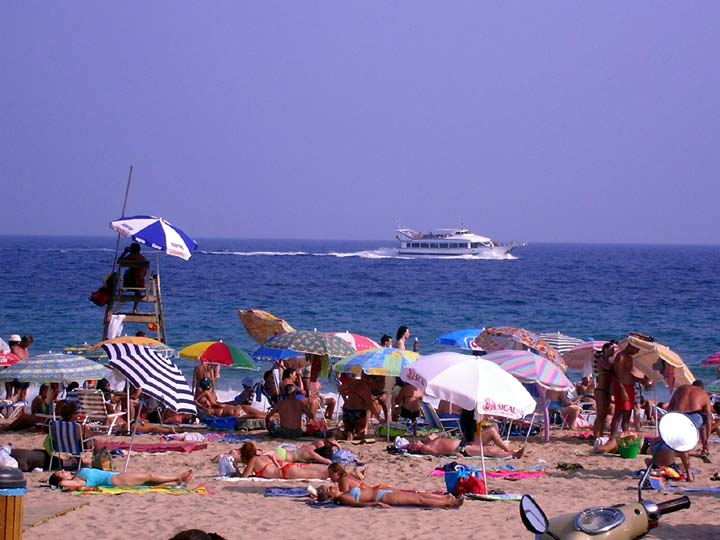 Levante beach in Benidorm stretches for miles to the east of the Old Town of Benidorm right up to the Rincon de Loix. This beach has many beach bars and clubs including KM Playa, Ku Beach, Penelopes, Daytona Beach bar and the Heartbreak Hotel (Rock Bar).
If you stay in any of the large hotels in the New Town of Benidorm this will be you're local beach. There is a ski tow and jet ski hire to the far end of the beach (Rincon de Loix).
In the background you can see the boat which takes you to Benidorm Island (or Peacock Island as it's known). From there you can transfer to the glass-bottom boat to view the sealife and wander around Benidorm island and have a drink and a snack in the cafe.
Index of Benidorm Photographs
Benidorm General Photographs
Benidorm Fiestas
Benidorm Old Town
Benidorm ThemeParks
Benidorm New Town
Benidorm Beaches