Benidorm Photos - Heartbreak hotel Rock Bar, Levante Beach Benidorm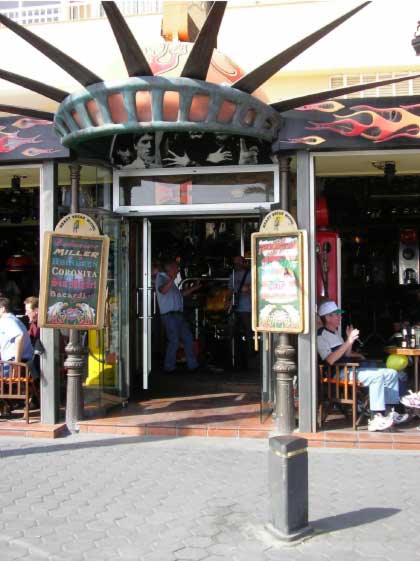 One of the many rock bars along Levante Beach, Benidorm. The Heartbreak hotel is further down towards the Old Town end of Levante beach. Other rock bars in this area include the Daytona Beach bar.
There is live music day and night and you can't help but join in the fun.
Index of Benidorm Photographs
Benidorm General Photographs
Benidorm Fiestas
Benidorm Old Town
Benidorm ThemeParks
Benidorm New Town
Benidorm Beaches