Benidorm Guide
The Hotels in Benidorm can accommodate every taste and budget. There are also thousands of apartments to rent in Benidorm in all styles and locations. Whatever you're into, whether you prefer to have a quiet relaxing holiday by the beach or by the hotel pool, or if you prefer the Ibiza style nightlife with the huge clubs and big name DJs, it's all here in Benidorm.
News - June - 2006
Residential In Tempo, Benidorm
You might be forgiven for thinking that this building could be somewhere like Dubai, but would you guess that you could purchase an apartment in a development like this in Benidorm? ...with it's magnificent mediterranean views and only 2 hours flying time from the UK.
Benidorm has been criticised in the past for it's high-rise hotels and apartment blocks, some of which, are admittedly quite bland. The reason behind Benidorm's high rise culture is simple. The plan was that each building would have a certain amount of land dedicated to communal areas, gardens and swimming pools, the occupants on the most part would have good views of the sea and they wanted everywhere in the town to be easily accessible... which meant high-rise.
Also, the Spanish don't have the same stigma attached to high-rise building as the British do. To the British, high-rise usually conjures up images of decaying 1960's council flats. But to the Spanish it means clean, modern living, use of a communal swimming pool and large terraces on which to unwind and take in the unobstructed views of the Mediterranean sea.
Now Benidorm really is embracing this high rise culture with such super-structures as the Hotel Gran Bali and this new development: Residential In Tempo.
The building will consist of two towers, each with 52 floors, linked at the top to by a giant cone shaped structure. The towers are supposed to represent the number 11 to remember the victims of the terrorist attack in Madrid, March 11th 2004.
Residential In Tempo will become Europe's tallest residential structure and we hope to see many more developments like this one in the future.
You may reproduce any part of this article, but you must credit CentricTravel.com as the source. Please e-mail Sales@centrictravel.com for more information.
Our Clients and Advertisers
Below is a list of bars, restaurants and businesses in Benidorm that would like you to visit them. Every business we include has something to offer YOU to make your holiday that bit more special.
Benidorm Bars
Sports bars, cheap drinks bars, your favourite soaps, or lively Irish bars or English music pubs... your find them here in Benidorm.
Go to Benidorm Bars to find out more.
Gay Bars, Benidorm Old Town
Eating Out in Benidorm
Whether it's a full A-La-Carte menu, or a great quality English Breakfast you're after, you'll find it here.
Go to Eating Out in Benidorm to find out more.
Benidorm Apartments
Find an apartment here and don't miss out on Benidorm this summer. Contact the advertisers directly to enquire about any specail, last minute deals they may have!
Go to Apartments in Benidorm to find out more.
Excursions and Getting Around Benidorm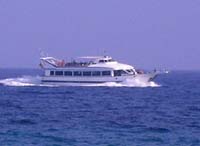 The choice of excursions available from Benidorm is vast. Ranging from visits to the beautiful mountain village of Gaudalest and the waterfalls of the Fonts del Algar to down hill mountain bike tours and the famous 'Jeep Safari'.
Getting to Benidorm - Airport Transfers to Benidorm
Benidorm Real Estate - Bars for sale in Benidorm
Ever wanted to buy your own business or property in Spain and escape to the sun?
Go to Benidorm Real Estate (Benidorm bars for sale) to find out more.
Benidorm Nightlife and Bars
There are hundreds of great bars and nightclubs in Benidorm. The nightlife of Benidorm ranges from the small local bars, karaoke and gay bars of Benidorm Old Town to the larger bars and clubs which cater for stag and hen nights such as Cafe Benidorm and great cheap sports bars such as The Duty Free Bar and the Britannia Bar.
The beach front of Levante Beach in Benidorm plays host to Rock bars such as Heartbreak Hotel and The Datona Beach Rock Bar. In this area there are also a couple of Irish bars; The Guinness Bar and The Bodhran which play live Irish music. For the cool clubbers amongst you, this is also the location of the beach front clubs, KM Playa, Ku Beach and Penelopes beach bar... and right at the edge of the Old Town overlooking the whole of Levante beach is 'See the Sea'.
Go to Benidorm Bars and Nightlife to find out more.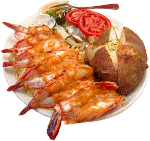 Eating Out in Benidorm
There are hundreds of places to eat out in Benidorm, you might be full board at your hotel, but make sure that you take time out to try some of Restaurant in Benidorm Old Town Restaurants or Bistros in Benidorm. Most are very reasonably priced so won't break the bank.
Go to Eating Out in Benidorm to find out more.
Theme Parks in Benidorm
Experience everything from wild rollercoaster rides at Terra Mitica and kamikaze water flumes at the water park (Aqualandia) to relaxing walks through the 'Jungles of South America' at Terra Natura. Read more about the themeparks in Benidorm in our Themeparks section.
Benidorm's Beaches and background to Benidorm
Benidorm was first chosen as the site of the 'original package holiday' because of it's location. The small, poor fishing village was perched on a hill between two beautiful expanses of sandy beach. The long dry, hot summers which made it so hard to grow crops were to be the very reason it was chosen for holiday makers from the north of Europe to enjoy sun, sea and plenty of sss..... sangria!
Enter the Benidorm Guide to find out more.
Living and Working in Benidorm, Benidorm Jobs Forum
For those of you that want to spend a bit more time in the Benidorm sunshine we also have the Centric Travel Benidorm Jobs Forum. This forum enables all the business and bar owners to advertise jobs to the public for free. Jobseekers can access it from which-ever country they originate from and leave a message for Restaurant in Benidorm Old Town businesses for FREE.
Benidorm Photo Gallery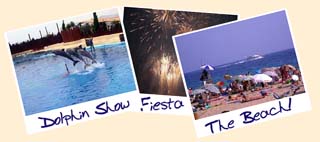 We've put together a small collection of pictures from around Benidorm, to view them go to the Benidorm Photo Album.
You can add comments to each of the pictures, or add your own Benidorm pictures too. Maybe you have a picture of your favourite place in Benidorm... or you might just want to embarrass a few friends!
Advertise Your Bar Restaurant or Business in Benidorm
Benefit from our very reasonable advertising program for businesses wishing to be included in our Benidorm Guide. Be included in our Benidorm Guide for as little as 60 Euros per year.
Full webpage with inclusion in our Benidorm Guide starting at 100Euros per year or choose to have a full personalised website created for your business with URL. Go to The Pig and Whistle music pub, Benidorm Old Town to see an example.
To help us to invest in Benidorm's future by proving that Benidorm is the no.1 summer holiday destination in Europe with the best beaches, nightlife, food and entertainment go to Advertise With Us