Frankie & Jonny's Restaurant, Benidorm Old Town
There is a place in Benidorm away from the hustle and bustle of the high rise New Town. The narrow pedestrian streets of Benidorm Old Town are home to some very interesting and more classy venues.
In a street named Calle de Palma (Palm Street), just off the walking street in the Benidorm Old Town you'll find a number of small restaurants one of which is Frankie and Jonny's. When you enter Frankie and Jonny's restaurant in Benidorm Old Town you can expect the very best for you and your friends. We offer worldclass menu and a unique contempory environment, not to be beaten anywhere else in Benidorm.
Mark, the head Chef has a long history of involvment in the Benidorm restaurant scene, with time heading the kitchen at Ali Baba (formally above the famous Rich Bitch show bar) and also other very well known restaurants in Benidorm such as El Capitan, the Vagabond, the Two Palms restaurant and The Queens, to name but a few.
"...a modern, clean and
stylish restaurant..."
Frankie & Jonny's Restaurant, Benidorm Old Town
At Frankie and Jonny's you'll find a wide a varied menu to suit all tastes, from simple steaks and classic dishes to some more exotic culinary delights accompanied by Mark's very own speciality sauces.
Top class service, great food and fine wine, all in a modern, clean and stylish restaurant, you won't be wanting for more as a start to your evening in Benidorm Old Town.. and with a very reasonable price even the bill should make you smile!
How to Contact and Find Us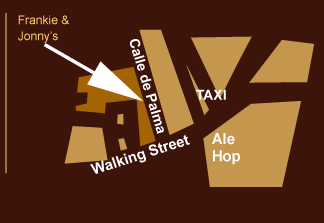 Tel. 966 811 682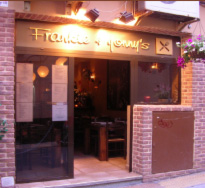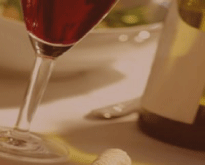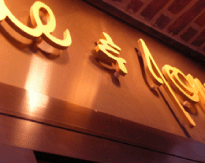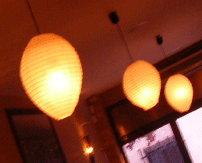 ---
Centrictravel.com Benidorm Guide
Stallard Real Estate, Benidorm