Benidorm Real Estate, commercial property for sale in Benidorm, bars for sale in Benidorm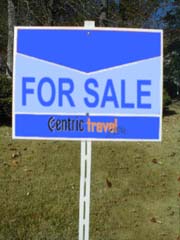 Ever thought about buying your dream holiday home on the Costa Blanca? Or thought about moving to Benidorm to set up your own bar or restaurant and 'Escape To The Sun'?
Well, here we have some of the best estate agents in Benidorm to help you find commercial property for sale or bars for sale in Benidorm or the surrounding area. These real estate companies in Benidorm will also be able to help guide you through some of the legal matters when starting your first business in Spain.
Buying a business or a property in Benidorm is not just a dream, these companies can help make it a reality!
Bistro For Sale in Benidorm
Hogwarts Bistro Quality Al La Carte menu at a reasonable price in the New Town Of Benidorm. Hogwarts is one of the best known bistros in Benidorm and is a great business for anyone wanting to make that 'move to the sun'.
Contact us using the form below to arrange a viewing and to recieve further details
Benidorm Real Estate - Estate Agents in Benidorm


Just like you we also had a dream to live and work in Spain and to educate and raise our daughter in this beautiful country with its wonderful culture and friendly people who really need no excuse for a party. We are a FAMILY RUN business with a NO PRESSURE APPROACH. So if you're looking to purchase a Commercial or Residential property please Email, give us a Call or even better WHY NOT COME AND MEET US AND OUR EXISTING CLIENTS? - ROLAND NAYLOR
Lifestyles of Spain Costa Blanca specialise in Commercial, Residential, Freehold/Leasehold and Rental Properties. Based in Benidorm North Costa Blanca we sell Bars, Café Bars, Restaurants, Supermarkets, Villas, Apartments, Townhouses etc:
Find us at:

AVDA CALLOSA d'en SARRIA,2
EDIFICIO MARINA PLAZA
03502 BENIDORM- ALICANTE
Email:
info@lifestylesofspain.com
Website:
www.lifestylesofspain.com
Tel: (0034) 965 851615 Mobile: (0034) 630 116063
Or from the U.K: 0871 218 0902*
(*U.K.Only national rate charged, 10p per min)

Costa Blanca Business Consultants are one of the Spain's foremost Commercial Property Consultants dealing with the sale, lease and rental of bars, café's, restaurants, hotels and all other types of businesses.
If you have an interest in purchasing a commercial property on the Costa Blanca, visit our website at www.costablancabusinessconsultants.com or contact us direct on the number below.
Or if you have a business for sale, then contact the professionals.
Phone 966 812 190 Fax 966 804 386
Email: info@nets.eu.com
Costa Blanca Property Services

Euro Business Consultants have been established now for almost 19 years and specialise in Spanish Commercial Property sales and Lease of Bars, Restuarants, Supermarkets, Shops, Hotels and many other types of Businesses on the Costa Del Sol, Costa Blanca, Torrevieja and Mallorca.
Euro Business Consultants are one of the longest established and surviving agents in the UK with permanant offices in the UK and Spain and guide their Clients from initial enquiry by meeting with them in the UK through the purchase procedures in Spain to looking after them after the purchase and have many testimonials from satisfied Clients.
Visit our website at www.spainproperty.net or contact us direct on the number below.
Tel UK 01564 770383
Tel Spain +34 965 863 326
Costa Blanca Business Agency
We at Costa Blanca Business Agency pride ourselves on first class service and many years experience assisting clients to purchase a business in Spain. We have an extensive portfolio of businesses for sale and the advantage of a network of agents throughout the Costa Blanca.
All businesses are checked before purchase to ensure they meet all the necessary requirements by law to operate and all debts are thoroughly investigated ensuring all our clients enter into their new business with complete peace of mind.
E-mail: info@costablancabusinessagency.com

Telephone: [0034] 96 585 03 96 or [0034] 670 334 884

CBBA Estate Agents
Property for sale Benidorm, Altea, La Nucia, Albir, Alfaz Del Pi Villas, Bungalows Apartments,Inland Property,Land for sale.
We at the CBBA Estate Agents have a wide range of properties for sale and with 25 years experience on the coast, offer a reliable a professional service.
E-mail: info@costablancabusinessagency.com

Telephone: [0034] 96 585 03 96 or [0034] 670 334 884
If you are looking for estate agents in Benidorm or looking to buy commercial property in Benidorm then bookmark this page for estate agents in Benidorm for easy reference.