Would You Like To Work With Us?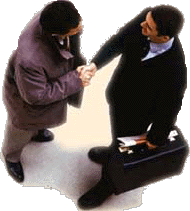 As you can see, our new Benidorm Guide has been re-launched recently, not only does it have a much crisper look and feel, we have also made it easier to navigate and have re-designed the underlying code to comply with the latest XHTML standards as set out by w3.org.
This makes the site more user friendly and just as importantly more search engine friendly.
We want more businesses in the Benidorm area to benefit from our success and help us become the Number One portal for anything 'BENIDORM'.
If you think that you can sell the concept of website publicity to bars, restaurants and hotels in the Benidorm area and also outline the importance of a quality product which has high ranking on all major search engines then we want to hear from you.
Our packages still start at only 100 Euros per year (or 8.34 Euros / month or around 27 cents per day) which not only includes a personalised webpage with all their company's details, but is also included in the CentricTravel.com Benidorm Guide which is accessed 1000's of times every month by people visiting Benidorm.
The larger full websites go up to around 400 Euros or more and you will recieve 20% of each sale.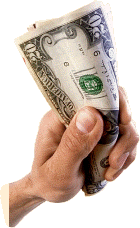 We beleive that our single page internet publicity is such great value when compared to local print media that you could easily sell 2 or more pages per day. A new pricing and commision plan can be discussed once the market is tested fully.
Don't forget that with such a great product, the market is unlimited as we can easiliy grow these guides to include outlying areas of Benidorm, then down the coast to other top resorts.
For serious enquiries and for more information about the sales position please use the feedback form on the Contacts Page.