Your Guide To Benidorm
Introduction to Benidorm
Benidorm is located in the Costa Blanca area of Southern Spain. The town is about 45mins drive north along the coast from Alicante and is served by Alicante airport. Benidorm is also part of the Valencian Community (Communidad Valenciana).
The original town of Benidorm (known as the Old Town) is set on a rocky point between two beautiful expanses of sandy beach. To the rear Benidorm is curtained by an emposing backdrop of hills and mountains. You can reach the mountains by car or by one of the many excursions from Benidorm.
Language in Benidorm
The main languages in Benidorm are Spanish (Castellano) and Valenciano (regional language). English is also spoken widely due to the large British population and large number of British and Irish tourists, so don't worry if you can't speak the lingo!
Money in Benidorm
The national currency is now the Euro as the Irish among you will be very familiar with. For British people, one Euro is approximately 70pence - 1 pound will buy you 1.40 Euros. A pint of beer will set you back between 1 and 3 Euros and a meal will cost between 4 and 15 Euros. Generally Benidorm is very good value for money as most bars in Benidorm offer special prices or happy hours and restaurants in Benidorm will offer the 'Menu Del Dia' which is a 3 course meal that sometimes includes a glass of wine or beer.
Benidorm Map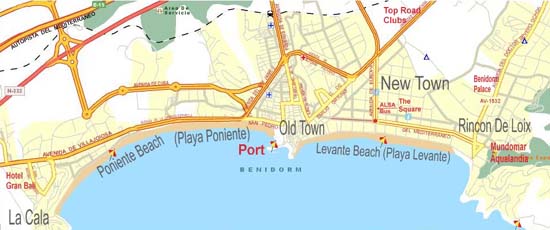 More detailed maps coming soon for you to print and bring with you.
Benidorm Beaches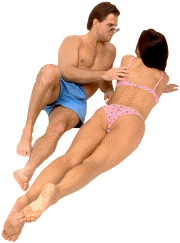 Benidorm's beaches are among the best in the world in terms of facilities and cleanliness and the vast expanses of fine golden sand. Benidorm's beaches are cleaned every night and have been awarded European Blue Flags, the wide prominade runs the full length of Levante beach which is lined with cafes, shops, restaurants and bars.
For more information see Benidorm Beaches
Shopping in Benidorm
There are plenty of shopping opportunities in and around Benidorm, if you're looking for a small souvineer or gift you may try one of the shops dotted around Benidorm. But if your looking for something a little bit special then read on.
Outdoor Market
The outdoor market is huge. It is held every Wednesday and Sunday morning in the large market square at the top of the new town. Here you will find everything from leather goods, clothes and sunglasses to Spanish art, paintings and sculptures.
Find the market at the top of the New Town between Hotel Barcelo Pueblo and the Eva Mar Apartments. Directly up the hill from Hotel Presidente and Jokers nightclub.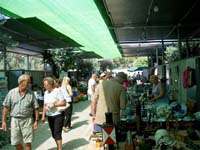 El Cisne Flea Market
The El Cisne Market has everything for the budding antique collector or Car-Boot enthusiast. The market is held every Saturday and Sunday. The market can be found on the main road to Alfaz del Pi. You can take a taxi there or the number 10 bus to Alfaz/ Altea goes right past the site so should drop you there on the Sunday morning.
The Indoor Market
The Benidorm indoor market is held everyday except Sundays. Have a browse around the stalls, stop for tapas and a beer and treat yourself to a nice cake or pastry.
The Benidorm indoor market can be found in the Rincon de Loix, at the very end of Calle Girona.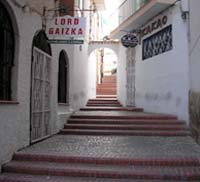 Benidorm Old Town
The Benidorm Old Town is a haven for shop-aholics. Full of narrow streets with small gift shops, home accesory shops, leather goods, handbag shops and toyshops. Also some of the larger fashion and designer shops such as Glass (D&G, Armarni, Vercace), Payro (Diesel, Burberry and Lacoste), Base (El Niño, Quicksilver, Nike, etc), Zara and Springfields to name but a few.
La Marina Centro Commercial
La Marina Shopping Centre is a modern air-conditioned shopping centre located just behind Carrefour. To get there, take the Carrefour bus. There are plenty more modern shops here including sport shops, electrical goods and computers and 'Casa' which has a great range of cool home accesories.
Local Fiestas
The Spanish don't need much of an excuse for a party, so they have plenty of them. Here are a few of the most important Fiestas celibrated in Benidorm.
5th January - Cabalgata de Reyes (Three Wise Men)
March 16th: Las Fallas de San José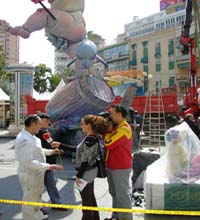 This is a huge Fiesta in Valencia and Benidorm, which culminates in the burning of huge cardboard models and fireworks displays. This Fiesta is to celebrate the begining of Spring.
The picture shows a film crew interviewing one of the model makers. The models take months to create and of intricate detail.
March 17th: St Patricks´s Day
Although not an official Fiesta for the town, the Spanish do recognise all Saints days. Most bars in Benidorm will have special events on this day and the Guiness will be flowing freely!
September: Moros y Cristianos (Moors and Christians)
The local townsfolk re-enact the fights between the invading Moors and the Christians. With battles on the beaches and huge firework displays.
November: Honors of " Virgen del Sufragio and San Jaime"
Celebrating the arrival of the Virgin Mary to the shore of Benidorm and also the Patron Saint of Benidorm - San Jaime. This is by far Benidorms biggest spectacles of the year culminating in one of the biggest fireworks displays you´ll ever see over the church. Some people say that it beats any displays they have seen and that includes Florida!
November: Fiesta de "la Carxofa"
Festival of the Artichoke(!), kind of like a thanksgiving or harvest festival. Dates vary - usually the third weekend of November. The burning of the artichoke takes place in the Square in front of The Queens and The Beer Barrel English bar, Benidorm Old Town, so a good view can be had from their terraces.
More General Information Phone Tariffs in Spain
It's always useful to have a phone with you to contact your friends if you ever get split up and also for emergencies. But phone calls can be very expensive. You will be charged a high premium for calling home and for calling your friends in Benidorm and remember you will be also charged for incoming calls, so be careful!
We recomend that you keep your mobile for emergencies and use the internet cafes (which usually have phone booths to phone home aswell), or use the international phone cards that you can buy for ?6.00 from many news agents and English shops.
Always check with your phone operator before going on holiday to make sure your phone is set to make calls abroad. Your phone operator should let you know the tarrifs for calls, texting and receiving calls and will advise you on the best network to use whilst in Benidorm.
Health and Safety
Holiday Insurance
We recommend that all travellers take out insurance before going on holiday and make sure you are covered for all eventualities. I.E. if you intend to take part in watersports; waterskiing, jet skiing etc. make sure that your insurance covers you. Make sure you also take an E111 form from The Post Office this will cover you under the Spanish NHS. See the Government E111 Guide for Spain for more information.

Road Safety
Spanish drivers are much less courtious than their UK counterparts. Take great care when crossing the roads. Remember that cars will be on the other side of the road than you may be used to so look both ways before crossing. Zebra crosings are for nothing more than decoration (!) so don't assume that cars will stop for you when you cross.
Mopeds are a law unto themselves so always be on the lookout for mopeds when crossing or driving in Benidorm.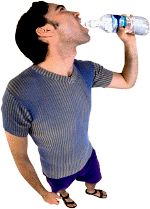 Water
Make sure you drink plenty of water in the summer heat, you will need it, especially if you're partial to the odd Tia Maria of an evening! The tap water is generally safe to drink, but if you prefer, bottled water can be bought cheaply from all supermarkets.
General
Don't leave your brains behind!
Just because your on holiday, don't forget the common sense that you'd use at home. Don't carry large amounts of cash around with you. Look after your wallets, cards and phone.
Enough said, just use your common sense and we're sure you'll have a great time!