Benidorm Bars, Bars in Benidorm

This section follows on from the nightlife section to show a spotlight on many of the bars in ands around Benidorm.
Sports bars, cheap drinks bars, a place wherw you can catch up with your favourite soaps, or friendly locals... your find them here.
Benidorm bars, Benidorm north (Bull Ring / Juzgados)


Jamz Sports Bar in Benidorm is the latest addition to the Bars in Benidorm. They are currently the only British bar in the north of Benidorm Town.
Jamz Sports Bar in Benidorm is offering a unique collection of sporting events and music shows on our range of large projector screens and plasma TVs.
Bars, Benidorm New Town and Rincon De Loix

The Snack Sonia's British Bar in the heart of the New Town, enjoy a meal made with all imported quality English products and catch up with all your favourite soaps.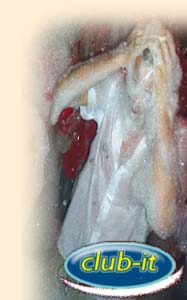 The Pub Club-it Benidorm Bar Crawl
(0034) 677 868 203
info@clubitworld.com
The Pub Club-it Benidorm bar crawl is the perfect way to kick-start your holiday every Saturday (from June 10th) as not only do we take you to some of the best bars in Benidorm and passed the square but we finish up at the KM club for the mega-foam dance party. Free drink in every bar, bottles of champagne to be won, outrageous drink fuelled games and our very own police armed with 2 litre, pump action, alcohol filled water pistols guarantee you a night out you won't forget.
This is an independent bar crawl so anyone can join us but for sheer controllability and bar capacities numbers are limited or else it would be too much madness so pre-book to guarantee your place and you won't need to pay for your ticket until it is delivered to your hotel by your Club-it rep. Its only 15 Euros (£10) which includes your entrance to the KM club and free drink in every bar. What are you waiting for come along and enjoy yourself.
Irish Bars (Levante Beach)

The Bodhrán Bar - Irish Bar in Benidorm

The Bodhrán Bar, run by the Hourigan family, from Cork, is THE Irish bar in Benidorm. Here at the Bodhrán Irish bar we offer live music, sports on the big screen, reasonably priced drinks all day and outstandingly cheap drinks during happy hour (9.30pm - 11.00pm).
The Irish bar in Benidorm is about 20 metres from Levante beach on Calle Dr Orts Llorca, which runs away from the beach - between it and the Av. Mediterraneo.
You must try: Black on Black - A half pint of Guinness floating atop chilled Smirnoff Black Ice - Truly Wicked!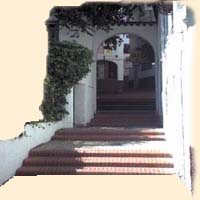 Bars, Benidorm Old Town
Whilst browsing the many shops and exploring the narrow backstreets of the Old Town, make sure you look out for one of these great little friendly bars.
The Old Town of Benidorm is a day out in itself, with the walk up to the old church at the top of the hill and then marvelling at the views across the Mediteranean form the viewpoint of the Balcon de Mediteraneo. Down the steps below here is the Port and the secluded Playa de Mal Pas beach.

Bar Domino is an internet bar with games room and pool table. Situated in the Old Town of Benidorm it is a great place to relax in the afternoon and catch up with the English newspapers with a cup of tea... or even a cheeky San Miguel!
Your hosts Del Boy and Gareth from Bristol will always make you feel welcome. Domino Bar is open again in the evening from 9pm - 2am.


The Pig and Whistle Music Pub in Benidorm Old Town is one of Benidorm's longest established pubs and is famously known for it's music. The Pig and Whistle has been here over 35 years and we're are still as popular as ever.
Our selection of music played seamlessly thoughout the night is unique and really works to bring the generations together: from 18-102 !!

The Beer Barrel, Old Town Benidorm. Enjoy all the live sports on one of our two large plasma screens. We offer some great pub grub including pie, mash & mushy peas or salads and baguettes... or you can choose to sit on the terrace and order your food from 'The Queens' menu, next door.

The Yorkshire Rose - Full range of breakfasts, snacks and main meals to offer every day in the Old Town. Catch up with the day's news and sports with free English newspapers and Sky TV. Pick up your takeaway sandwiches for the beach or stop for a drink on the way to the viewpoint and church.
Gay Bars, Benidorm Old Town
Bar El Papagayo - "Straight Friendly Gay Bar" Juri & Mario from Holland welcome everyone to El Papagayo in Calle Alicante, Benidorm Old Town. We opened in december 2003, El Papagayo is a small and cosy bar with a intimate and colonial atmosphere. The music is various and not too loud so you can enjoy a good conversation in a friendly environment.
We speak English, Dutch, German and Spanish too and our bar is open everyday from 10pm till 2:30am.
"The bar with atmosphere and good music"
"De bar met sfeer en lekkere muziek"

Company Bar (CoBar) Gay Friendly Bar in the Old Town of Benidorm. We offer daytime snacks and drinks and a lively evening atmosphere. Find us off the walking street towards the Spanish tapas bars.