About Us - The CentricTravel.com Benidorm Guide
We started out at the end of 2003 by putting together this comprehensive guide to living, working and holidaying in Benidorm.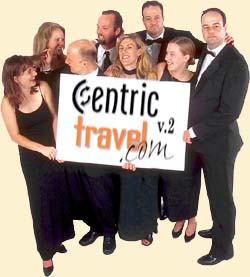 By the middle of 2004 after growing this guide and finding our direction we started to sell some advertising space and webpages to local bars and restaurants in benidorm so that they could benefit from the success of our Benidorm Guide.
Because of our attention to detail and the fact that we have kept constantly up-to-date, this Guide to Benidorm and our Benidorm jobs Forum has been a great success. During the months of 2005 our popularity has grown from around 3,000 page hits per month to over 10,000 per month during the summer months of 2005.
Continuing in our strive to be the best we have concentrated our recent efforts on this new XHTML / CSS version of the CentricTravel.com Benidorm Guide. This new version will make our site more user friendly, quicker to load and also more search engine friendly.